Skitube - Alpine Railway
As a result of the impacts to the season from COVID-19 and to provide the safest experience for guests and employees, we are looking at delivering a varied/reduced Skitube access for the 2020 season.
In accordance with government guidance, current restrictions and the latest safety advice, we have implemented the following measures that will help ensure the health and safety of our guests and staff. Head to this page to find out more information.
What To Expect At Skitube:
Skitube will be operating at reduced capacity with amended timetables. Guests must purchase their Skitube tickets online and in advance, as no on-the-day purchasing will be available.
Due to the limited capacity, we highly recommend purchasing as soon as possible to avoid missing out on tickets for desired dates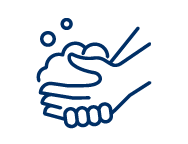 PRACTICE GOOD
HYGIENE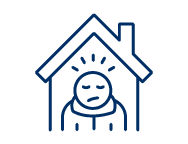 STAY HOME IF
UNWELL

FACE COVERING REQUIRED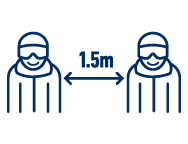 MAINTAIN PHYSICAL DISTANCE
Skitube guests carrying luggage for overnight stays will be required to travel outside of peak operating periods. Check out the Skitube Timetable.
Skitube Pricing:
Single and consecutive multi-day Skitube tickets are on sale.
The Lodge Return Ticket is for guests staying on-snow in Perisher Valley or Smiggin Holes. Lodge Return tickets are valid for a return trip within 14 days of their start date & includes free parking at Bullocks Flat as well as your National Parks entry fee when travelling aboard Skitube.
What is the Skitube
Perisher's Skitube is a Swiss designed rack-rail train that takes passengers from Bullocks Flat on the Alpine Way through a tunnel in the Ramshead Range to the Perisher Resort. The first stop is the underground station at Perisher Valley and then continues on to Blue Cow through another tunnel through the Perisher Range.
This tunnel is Australia's longest transport tunnel at 6.3km long, and at its deepest point it is 550m below the surface. Since its start of operations in 1987, Skitube has carried over four million passengers in comfort and safety. To this day, the Skitube is the most efficient and practical way to help guests experience the very best of Perisher.
When you arrive at Bullocks Flat Terminal, you'll find free day and overnight parking. It is also located below the snow fall levels which means you generally won't require chains and you won't need to purchase the National Parks entry fee.
If you're starting your winter holiday at Bullocks Flat why not arrange to have your equipment hire waiting for you when you arrive? Bullocks Flat Terminal Snowsports Hire is one of the locations where you can hire your equipment online and collect when you arrive. The added benefits of hiring your equipment from one of Perisher's Snowsports locations is that you can exchange or return any equipment that might not be quite right at any location, which means that you don't need to sit out the day and return your equipment to Jindabyne or Cooma. If you're having a lesson at Blue Cow, we recommend looking at the Blue Cow Bundle
Day Tripping
Because the Bullocks Flat Terminal is well below the normal snow line and only 20km from Jindabyne, it's an easy drive. Frequent train services run to Perisher Valley and on to Blue Cow.
A Skitube ticket includes the National Park Use fee when travelling aboard Skitube, and savings can be made by combining your Skitube with any Lift Ticket, Bundle or Snow Experience ticket.
On Snow Stays
There is limited overnight parking at Perisher Valley and Smiggin Holes so on snow stayers can leave the car in the overnight security patrolled carpark at the Bullocks Flat Skitube Terminal free of charge and travel to Perisher via Skitube.

Skitube Terminal Facilities
Bullocks Flat Skitube terminal is a complete source of information and services. You'll find a Lift Ticket Office, Snowsports School Office, Information Desk, Kiosk, Souvenir Shop as well as Snowsports Hire with friendly staff on hand to answer your questions. The Snowsports hire facilities is one of the largest ski and board rentals around will quickly equip you, your family or group.
Note: For passenger safety the terminal doors at Bullocks Flat will close one minute prior to advertised train departure time.